Thanks for visiting us.
We hope to have the opportunity to meet you to discuss your Real Estate requirements, be they buying or selling a home, or simply evaluating Real Estate options. Our goal is to fully address your Real Estate needs in a professional and personalized manner. If you are new to Tucson, we would like to introduce you to Tucson and show you why we moved here and why we love it so much.
Our Company
Tierra Antigua, the largest locally owned Real Estate Company in Southern Arizona, was established with the commitment to put client needs first and foremost. The company and its agents have a passion for helping in the community and are at the forefront of volunteering time and treasure to worthy causes across Southern Arizona. We're proud to have been presented with the Most Outstanding Community Involvement award in 2008 by our peers in the Tucson Association of REALTORS®. Tierra Antiguans have helped thousands of families and individuals realize their dreams of home ownership. Tierra Antigua has conveniently located offices on E. River Road, N. Oracle Road, E. Tanque Verde Road, and in Sierra Vista.
Our Team
Our Real Estate Team was formed to create a comfortable, yet professional real estate experience for its clients before, during and after the transaction. We do this by listening to our clients' expectations and dedicating ourselves to surpassing them. We share Tierra Antigua's commitment to giving back to the community we serve.
The Schaefer Real Estate Team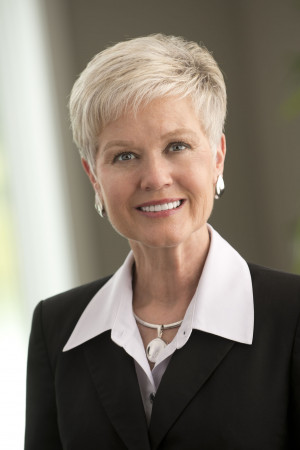 About Tierra Antigua
Tierra Antigua Realty was founded in September of 2001 by Matthew and Kimberly Clifton. Kimberly is a native Tucsonan while Matthew is a transplant (snow bird) from Michigan, having relocated to Tucson, AZ in 1974. The Cliftons looked at other areas of the country to raise their family but recognized the magic and charm of the Old Pueblo and made it their home.
---
Merci de votre visite.
Nous espérons avoir l'occasion de vous rencontrer afin de discuter avec vous de vos besoins immobiliers que ce soit pour vendre ou acheter une maison, ou simplement étudier vos options immobilières. Notre objectif est de répondre entièrement à vos besoins immobiliers d'une manière professionnelle et personnalisée. Si vous êtes nouveau à Tucson, nous tenons à vous présenter cette ville et vous montrer pourquoi nous y avons emménagé et pourquoi nous l'aimons tant.
Notre Societe
Tierra Antigua est la companie immobilière locale la plus grande en Arizona du Sud. Elle a été fondée sur l'engagement de mettre l'intérêt du client avant toute autre considération. L'entreprise et ses agents se passionnent pour aider la communauté et ils se portent volontaires en termes de temps et d'argent pour supporter de bonnes causes dans l'Arizona du Sud. Nous sommes fiers d'avoir reçu le prix de la participation communautaire par excellence en 2008. Ce prix nous a été désigné par nos pairs de l'Association des REALTORS®. Tierra Antigua a aidé des familles de militaires et d'individus à réaliser leurs rêves d'avoir leur propriété. Tierra Antigua a des bureaux situés sur E. River Road, N. Oracle Road, E. Tanque Verde Road, et à Sierra Vista.
Notre Équipe
Notre équipe d'agents immobilier a été formée pour vous faire vivre une experience agreeable et surtout professionnelle. Ceci avant, pendant et après la transaction. Nous faisons attention aux attentes de nos clients et essayons de les dépasser. Nous partageons le même engagement de Tierra Antigua en redonnat à la communauté que nous servons.
---
Vielen Dank für Ihren Besuch.
Wir hoffen, dass wir bald die Möglichkeit haben, um mit Ihnen Ihre Immobilienfragen zu beantworten. Dabei ist es egal ob es sich um den Kauf, Verkauf, oder eventuell nur allgemeine Fragen zu Ihren Möglichkeiten im Immobilienbereich handelt. Wir würden uns freuen Ihnen auf professionelle und persönliche Art und Weise helfen zu dürfen. Sollten Sie neu hier in Tucson sein, würden wir uns sehr freuen Ihnen eine Einführung in diese wunderbare Stadt zu geben und Ihnen zeigen, warum wir Tucson so lieben und uns für diese Gegend entschieden haben.
Unsere Firma
Tierra Antigua ist die größte lokaler privat geführte Immobilienfirma im Süden von Arizona. Dabei ist es das gemeinsame Ziel, dass die Wünsche und Bedürfnisse der Kunden immer an erster Stelle stehen. Die Firma und ihre Makler haben eine Leidenschaft für ihre Gemeinde und gehören zu denjenigen, die als Freiwillige hier in Tucson Tag ein und Tag aus für gemeinnützige Zwecke aushelfen. Wir sind stolz, im Jahr 2008 zudem die Auszeichnung für die beste Gemeindearbeit von unseren Kollegen der Tucson Association of REALTORS® erhalten zu haben. Tierra Antigua hat Tausenden von Familien und Menschen geholfen ihre Träume vom Eigenheim Wirklichkeit werden zu lassen. Unsere Firma hat mehrere Geschäftsstellen, welche bequem überall in Tucson zu erreichen sind. Dazu gehören Büros in der E. River Road, N. Oracle Road, E. Tanque Verde Road und in Sierra Vista.
Unser Team
Unser Immobilienteam wurde mit dem Ziel gegründet, Ihnen ein komfortables, aber zugleich auch professionelles Erlebnis vor, während, und nach dem Immobiliengeschäft zu bereiten. Dies geschieht durch die Aufmerksamkeit die wir unseren Kunden gegenüber aufbringen und die persönliche Pflicht, jederzeit alles für sie zu geben. Zudem sind wir wie Tierra Antigua davon überzeugt, dass Gemeindearbeit sowie andere wohltätige Zwecke wichtig für unsere Stadt sind.
---
Gracias por visitarnos.
Esperamos tener la oportunidad de conocerlos y hablar de sus requisitos en Bienes y Raíces, ya sea en la compra o venta de un hogar, o simplemente evaluando las opciones de Bienes y Raíces. Nuestra meta es de señalar completamente sus necesidades en Bienes y Raíces de manera personalizada y profesional. Si es nuevo a Tucson, quisiéramos introducirle a Tucson y demostrarles porque nos mudamos aquí y porque lo queremos tanto.
Nuestra Compañía
Tierra Antigua, compañía de Bienes y Raíces local más grande por el sur de Arizona, fue establecida con el compromiso de poner a sus clientes primero ante todo lo demás. La compañía y sus agentes tienen una pasión por ayudar a la comunidad, están a la vanguardia de trabajo voluntario, y aprecian las dignas causas a través del sur de Arizona. Estamos orgullosos de haber sido otorgados con el premio de Participación Comunitaria más Sobresaliente (Most Outstanding Community Involvement) en el año 2008 por nuestros colegas en la Asociación de Agentes de Bienes y Raíces de Tucson (Tucson Association of Realtors®). Los Tierra Antigüeños han ayudado a miles de familias e individuos realizar sus sueños de ser propietarios de vivienda. Tierra Antigua se ha ubicado convenientemente en oficinas sobre E. River Road, N. Oracle Road, E. Tanque Verde Road, y en Sierra Vista.
Nuestro Equipo
Nuestro Equipo de Bienes y Raíces fue compuesto para crear una experiencia agradable incluso profesional para nuestros clientes delante, durante, y después de una transacción. Logramos esto por escuchando a las expectativas de nuestros clientes y dedicándonos a sobrepasarlas. Compartimos el compromiso de Tierra Antigua en retribuir a la comunidad que servimos.
---